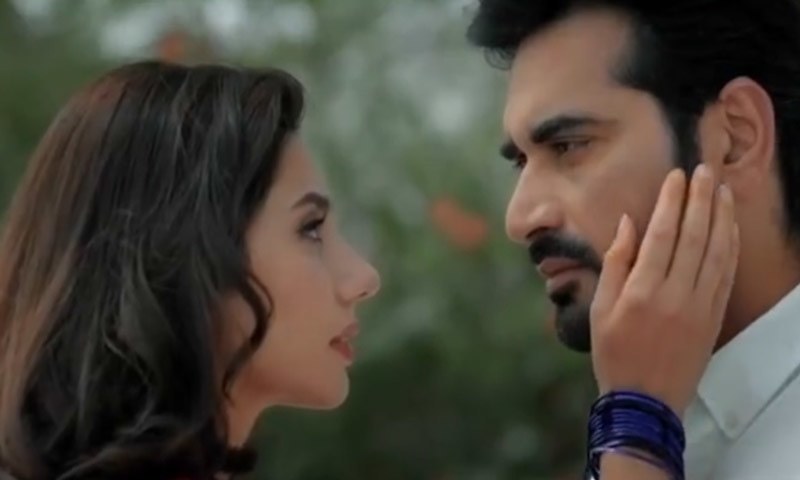 The first look of Hum Film's maiden film 'Bin Roye' is a lavish, visual delight. The stunning and dramatic promo was launched at the third annual HUM awards in Dubai.
Momina Duraid's film starring Mahira Khan, Humayun Saeed and Armena Khan has been highly anticipated among fans. We have been hearing about the adaptation for almost two years - the initial cast included Fawad Khan and Sanam Baloch.
After all that lamba intezar there was only one question that needed answering: was the promo worth the wait?
Here are four perspectives on the two and a half minute from die-hard entertainment fans.
---
'It has Mahira - of course it's a hit' (Irfan)
I loved the cinematography and the fact that it was so seeped in Pakistani culture. Any film that stars our drama queen Mahira Khan is a win for me. Director Momina Duraid has always produced stellar local television and her progression to film is an exciting transition. The locations are gorgeous (and so is the cast!). I am especially looking forward to seeing Zeba Bakhitiar on the big screen again.
Over all, the promo was bright, colorful and fun.
'Beautiful does not mean brilliant' (Rozina)
The promo looked liked a cross between a television ad for doodh and your rich cousin from Dubai's shadi video. Everyone is well dressed and beautiful but the shots are pretentious and cheesy. The plot of Farhat Ishtiaq's novel itself is intense and painful (Hello it's called 'Bin Roye ansoo') - the promo makes it seem like the Pakistani
Hum Aapke Hain Kon
.
Over all, the promo was cliched and over the top.
'Perfect popcorn material' (Ayesha)
Bin Roye looks like a fun watch and made me want to grab some friends and head out to the cinema. It was such an entertainment packed trailer - and really, that's what most of us desis want - a sexy cast, catchy songs, and drama drama drama. I've seen comments comparing it to Bollywood but I think we are just used to associating everything opulent to Indian cinema.
Over all, I can't wait to watch the film.
'A television aftertaste' (Faria)
The cinematic trailer of Bin Roye left a TV aftertaste in my mouth. Hum is replicating their tried and tested formula of adapting classic Urdu novels with well known actors - after all if it works on television why not film? This new tv show/film is an interesting mixing of mediums - and although the trailer was not 'filmi' enough for me I'm looking forward to the movie.
Over all, the trailer did not embrace it's medium.