KARACHI:
Oscar Wilde once said, "If you want to tell people the truth, make them laugh." And for any man with the audacity to speak the truth and the decency to not be off-putting, that stands true. But aside from being a saviour in times of confrontation, having a funny bone can do a lot more, especially for actors who wouldn't be considered for many roles otherwise – and not because of 'sub-par acting'. Ahmad Ali Butt is not any different.
"I don't think I'm more than just a comedy actor, I know I am," Butt told The Express Tribune in a recent tête-à-tête. "I started off with theatre back in '94, started my own theatre company in '96. We mostly did English plays and some Manto here and there. But from there, I started doing comedy."
Butt recalled how one of his plays, Jutt and Bond, was then adapted into a sitcom for television. And because he was 'quite overweight,' he started receiving offers for comic characters. "They'd be like, 'oh this person is fat, so he can be funny,'" remarked the rapper-cum-actor.
Acknowledging how artists are stereotyped world over based on their body types, Butt wasn't too surprised. "It's not restricted to Pakistan, you see John Candyor, Seth Rogen, or Jonah Hill, all of these people did serious work twenty years after doing comedy."
He added, "If a man is short, tall, or fat, he can only get certain kind of roles, and we're bound to be okay with that because we're in the showbusiness. What we show becomes our business." remarked the Jawani Phir Nahi Ani actor.
Adding insult to the injury, Butt shared how that wasn't even the bigger problem. "In our industry, more than body shamming, there is colour shamming. Everyone is obsessed with the gora rung. And sadly that's the way things will remain."
Accepting his fate, Butt knew he'd have to excel in whatever's being offered to him, and learned to be grateful for that. Off the screen, however, comedy became his defense mechanism.
But the consequence of being hilarious all the time is that people stop taking you seriously. So for Butt and many others, that unquestionably becomes their pitfall. "Even though you're doing something 90% of the actors can't, people will appreciate the talent of the actor who can make everyone cry, instead of someone who can make them laugh," he said.
"We don't take laughter seriously! It's psychological. And so many actors, because they are typecast into comedy, are not taken seriously," he remarked. To name a few, Butt stated, "You can look at Adnan Shah Tipu. I think he's a fantastic actor who is mostly offered comedy roles because no one takes him seriously. Similarly, you can look at Ayesha Omar or even Hina Dilpazeer – such a versatile actor – who's been limited to comedy because of her Bulbulay image."
But after being typecast for so long, the comedian turned compassionate with his recent stint in Jhooti, where he was offered a serious role after a decade. "I did one ten years ago on PTV, but not many people notice that. And even though my character lasts 12 episodes in Jhooti, it gave me the space to prove I was more than just a comedy actor," explained Butt.
A versatile actor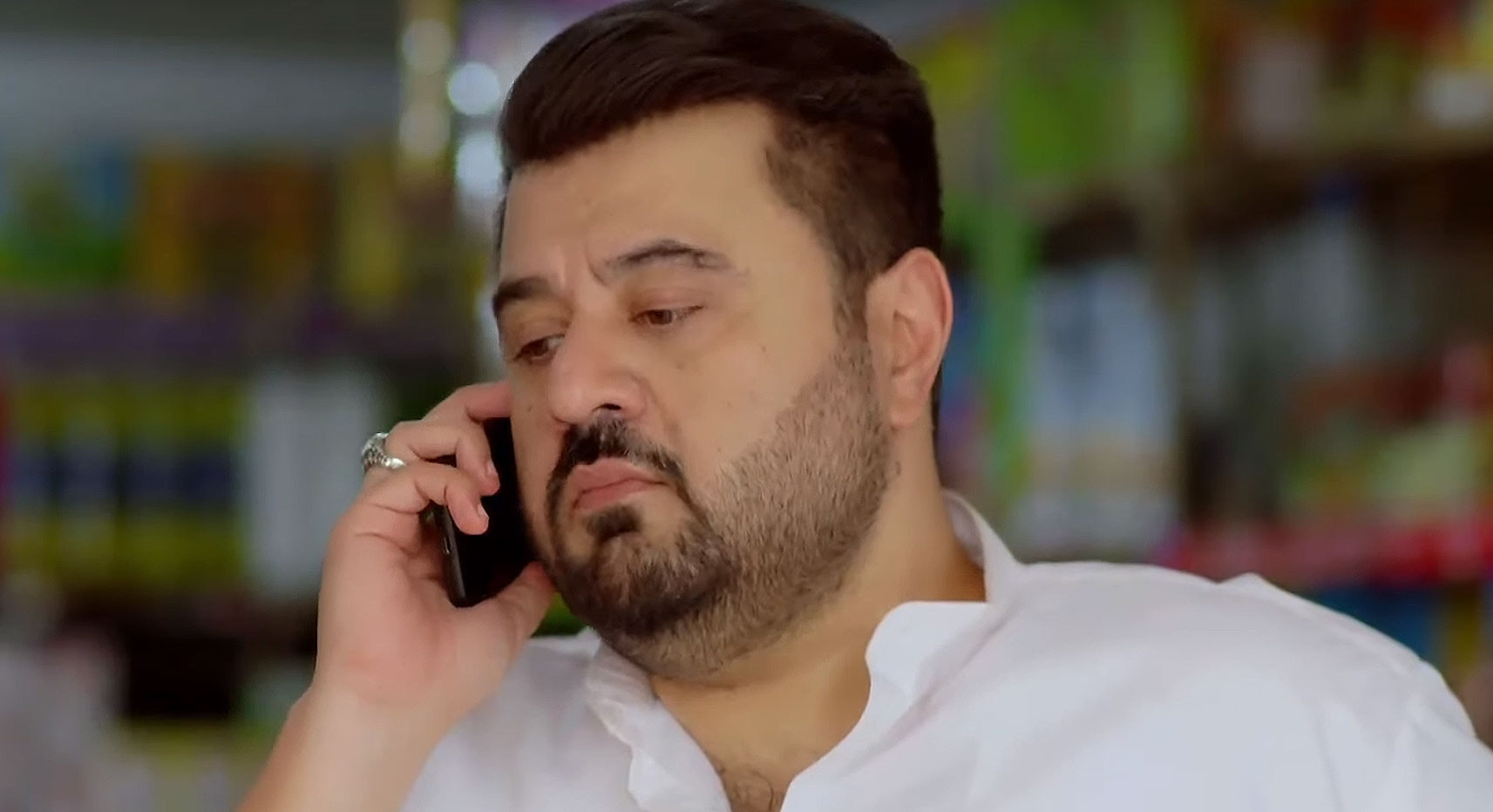 The grandson of director Shaukat Hussain Rizvi and Queen of Melody, Noor Jehan, Butt explained how he transformed himself for his serious performance in the Iqra Aziz-starrer. "Comedy is very up-tempo, it's loud, quick – it has its timing. So yes, while doing the serious role, I had to really dial it down."
Butt's performance in Jhooti was irrevocably impressive, despite the problematic narrative it followed. So after his shape-shifting skimp, he was roped in for a Punjabi film in the UK with Indian actors including Gippy Grewal, Neeru Bajwa, and Annu Kapoor among others.
But before going to the UK, the actor went through a serious weight-loss journey. "My weight loss was simply a consequence of me realising I'm not in my twenties anymore. I am about to hit my forties and I need to develop healthy eating habits. So the lockdowns were a blessing in disguise. My routine upended, I wasn't eating food from outside anymore. Six to seven months in, I lost 15 kilos. And I've nabbed two new projects because of that since people were surprised by my transformation."
As for his upcoming Punjabi film Phatte Dinde Chakk Punjabi, which will mark his international big-screen debut, Butt revealed, "In the film, my character charms Bajwa's character so it's more believable now that I've lost weight," he quipped. "But even if I hadn't lost weight, the makers had roped me in for that. Of course, they were happier when they saw me in person. But my character is very naïve and in love. My father is Kapoor sab, and the film also has a comic Punjabi touch to it."
Have something to add to the story? Share it in the comments below.